Online Safety Audit for Schools 2022-23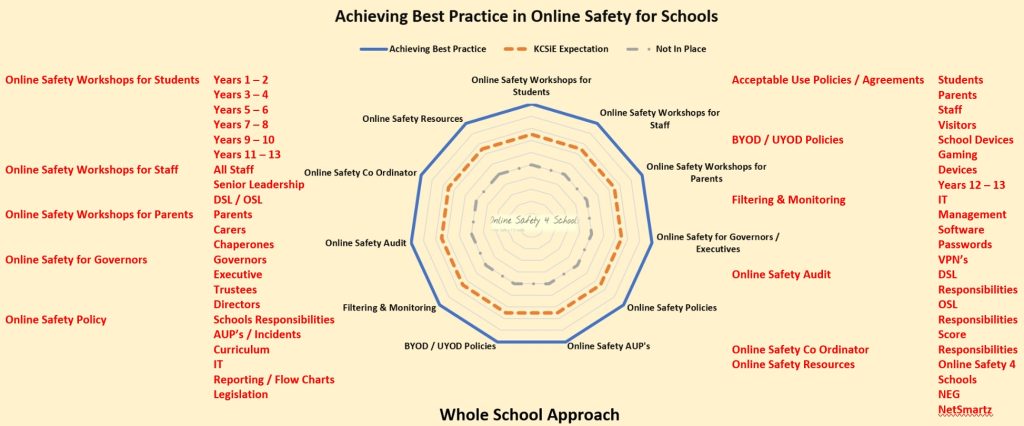 Online Safety Audit
UK and International Schools now have a statutory requirement to keep Students – Staff – Whole School safe whilst using the Internet and exploring and using the Digital World.
UK & International Schools Inspections
Most schools should now prepare themselves for 'Inspections'. Whilst there have been virtual 'Online Safety 'Inspections' there is a back log and certainly Online Safety is now considered a priority for schools and will be included.
Achieving Best Practice in Online Safety 4 Schools
Achieving Best Practice will allow schools not only to keep the 'Whole School Community' safe whilst using the Digital World, but it will allow schools to evidence what they are achieving for future Online Safety Inspections.
Online Safety 4 Schools carry out the Online Safety Audit in conjunction with the Schools Designated Safeguarding Lead &/or Online Safety Lead – the Schools IT Department – Senior Management – Online Safety Governor(Executive) (approx 2 hours).
The face to face' or virtual Audit will gain evidence on the following Online School Policies / Online Safety within the Curriculum / Online Safety Responsibilities / School Stakeholders Responsibilities / School Internet Users / Online Safety Action Plan
Online Safety Audit Documents Evidencing 'Achieving Best Practice in Online Safety 4 Schools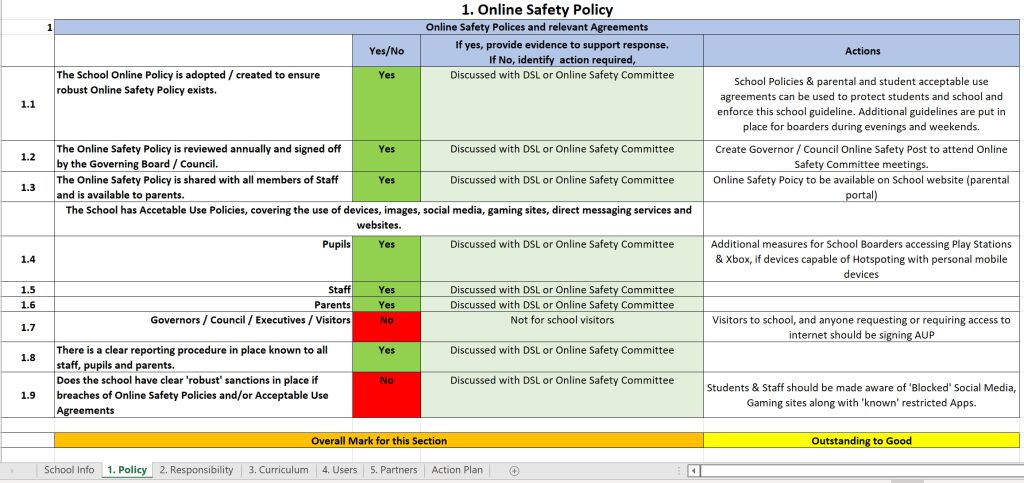 Completed Online Safety Excel Worksheet
Chart Showing Audit Score School has achieved – compared to KCSiE expectation & Best Practice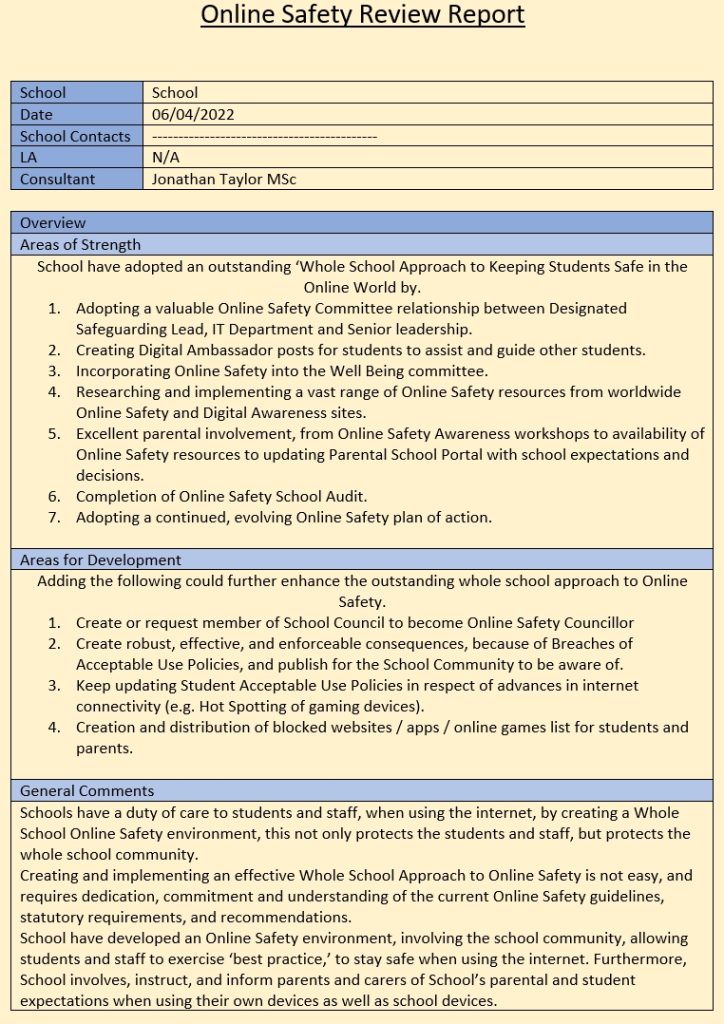 Online Safety Review Report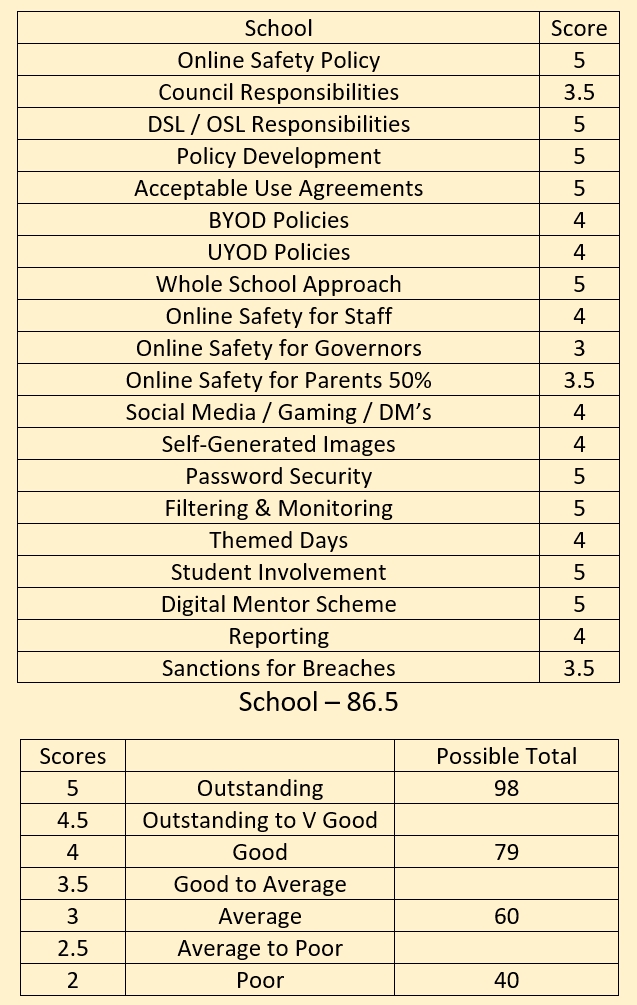 OS4S Scoring System & overall total
Contact Online Safety 4 Schools to arrange your schools Online Safety Audit – email onlinesafety4schools@gmail.com